Marjorie Delo, MD, CAQSM, RMSK is a fellowship-trained, board certified Primary Care and Sports Medicine Physician who specializes in musculoskeletal pain in the general population and orthopedic and medical issues in athletes. She earned her undergraduate degree in Biology at MIT (Massachusetts Institute of Technology). She then earned her medical degree from New York University School of Medicine and completed her residency at University of Massachusetts Medical Center. Finally, she completed a Sports Medicine fellowship at University of California, San Diego.
She is fiercely devoted to her work and patients, which is demonstrated by her post-graduate education and work in various roles in the medical education community. She has extensive training in musculoskeletal ultrasound diagnostics and minimally invasive procedures. She is dedicated to research, authoring multiple chapters and articles on sports related conditions and injuries, and is a professor at the University of California San Diego, an adjunct professor at the Medical College of Wisconsin, and is an MIT education councilor. She also serves on the Research Committee for the AMSSM.
Dr. Delo also has extensive knowledge of the use and application of regenerative medicine for sports injuries and degenerative disease and can discuss the relevance of these treatments with patients.

Her own athletic career led her to sports medicine. She ran Varsity Cross Country and Track & Field in college, then went on to compete in marathons and triathlons after graduation. She represented the USA on Team USA Duathlon in 2008-2010. She continues to enjoy racing cycling Time Trials, and participating in outdoor activities with her husband, 2 sons, dog and horses.
---
Bethany graduated from UW Stevens Point in 2005 with a Bachelor of Science degree in Athletic Training. She went on to receive a Master of Arts in Counseling at Lakeland University, during which time she worked in their Athletic Training department covering college sports. After graduation, she spent over ten years covering high school sports before transitioning to working full time in a Sports Medicine clinic. In the clinic, she assisted physicians with the care of athletes and non-athletes of all ages. She finds it very rewarding helping individuals get back to the activities they enjoy.  
In her free time, Bethany enjoys spending time with her husband, 2 children and their dog outdoors camping, hiking, playing in the snow, going to the beach, and watching her husband's firework shows. 
---
Sean is a Registered Nurse; he started working in healthcare as a Respiratory Therapist, working primarily in a level lll NICU (Neonatal Intensive Care Unit) in Massachusetts. He became a Registered Nurse after moving to Wisconsin in 2004 and since has worked in gastroenterology, interventional cardiology, and mental health. As someone who has been active outdoors enjoying backpacking and mountain biking, he looks forward to helping patients get back to doing what they enjoy most. 
When he is not at work, he enjoys trying to keep up with 2 energetic little boys and an athletic wife. He also stays busy looking after a menagerie of animals on 40 acres in the country.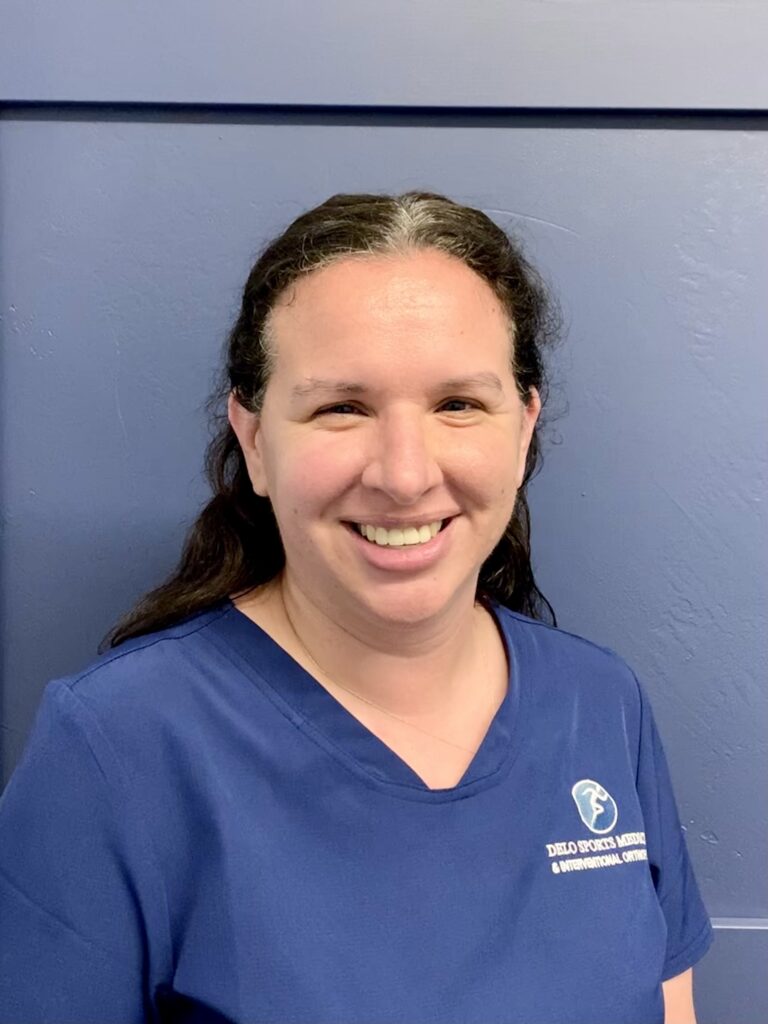 Cathy joined the team in May 2021 as a part-time receptionist. She has degrees in Heath Care Business Services and Health Information Technology from Northeast Wisconsin Technical College, and recently completed her Medical Assistant Training. She has enjoyed continuing her education and gaining new skills and knowledge from working alongside the team. 
When not in the office, Cathy enjoys taking walks, paddle boarding, and spending time with her husband and three kids.