Sports Medicine Green Bay WI
Whether someone is a competitive athlete or simply enjoys staying active, sports medicine can enhance athletic performance or help recover from and prevent further injuries. Sports medicine can help everyone live a healthy, active lifestyle.
Training and Procedures
Sports Medicine Physicians undergo extensive training in musculoskeletal medicine, and as a result are highly qualified to manage acute (i.e. ankle sprains, muscle strains) and overuse (i.e. tendonitis, stress fractures) injuries that affect an individual's ability to lead an active lifestyle.
We focus on the whole person to accurately diagnose and optimize non-operative or minimally invasive treatments. According to the American Medical Society for Sports Medicine, approximately 90% of musculoskeletal injuries don't require surgery for a successful recovery. This differentiates Sports Medicine Physicians from orthopedic surgeons who specialize in the operative treatment of musculoskeletal injuries
A focus on advanced diagnostic skills allows us to identify an injury or ailment and create highly personalized treatment plans for each patient. We can provide a wide range of care, including rehabilitation, bracing or splinting, injections, minimally invasive procedures, and regenerative medicine to ensure the best possible outcome.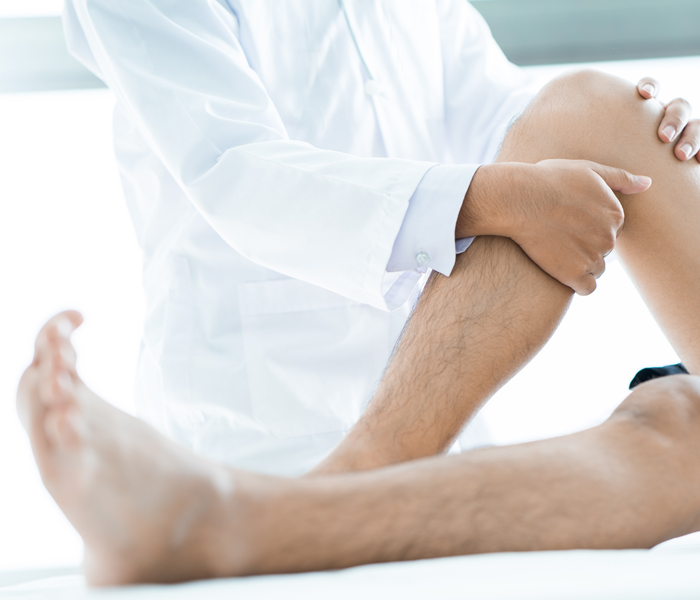 Collaboration
We believe complete treatment is often performed by a multidisciplinary team of experts, allowing for the most comprehensive care. To uphold this standard, we have an in-house RN/Phlebotomy expert and certified Athletic Trainer, and we work with local Physical Therapists, Chiropractors, Primary Care Physicians and Orthopedic Doctors.